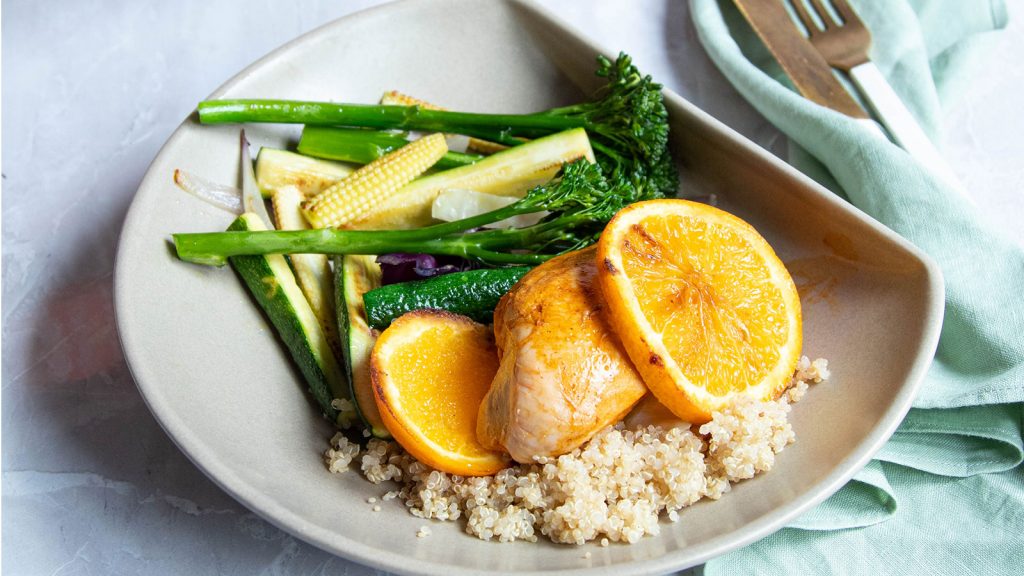 By Melissa Lain, an Integrative Nutrition, Health and Wellness Coach
.
Cook once, eat twice is trending. Your family (and your waist) will love these guilt-free muffins! They make convenient breakfast or lunchbox options for busy families and the added Rugani carrots and Rugani 100% Carrot Juice, ensures a beta carotene nutrient boost (because beta carotene is heat stable).
Ingredients
4 chicken legs or breasts
1 Tbsp chopped rosemary
2 Tbsp extra-virgin olive oil
1 tsp fresh or dried thyme
1-2 oranges sliced into rings
Salt and black pepper to taste
Method
Place chicken in a large bowl, season with salt and black pepper.

Heat oil in a pan over a medium heat, add the chicken pieces and cook till browned.

Add thyme and rosemary over the chicken and then add half of the Rugani 100% Carrot Juice to the chicken pieces, making sure you coat them properly with the juice.

Add the sliced orange on top of and around the chicken.

Cook for a few minutes until the chicken becomes tender. Flip the chicken and orange pieces and add the remaining juice to it.

Once done, transfer the dish into a serving platter.

Drizzle with the hot carrot juice and orange slices from the pan and serve warm with sauteed vegetables and quinoa.