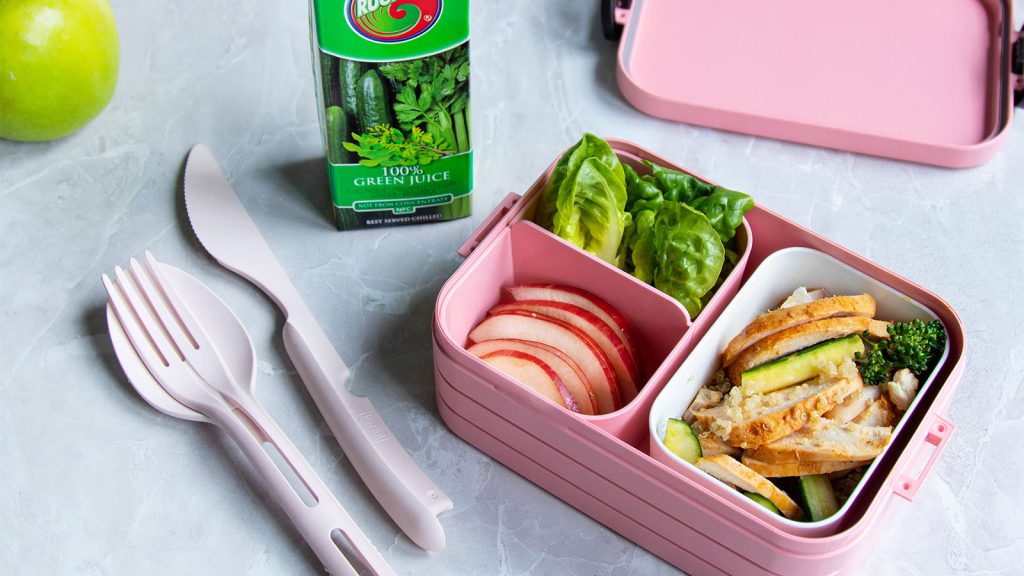 By Melissa Lain, an Integrative Nutrition, Health and Wellness Coach.
.
They make convenient breakfast or lunchbox options for busy families and the added Rugani carrots and Rugani 100% Carrot Juice, ensures a beta carotene nutrient boost (because beta carotene is heat stable).
Ingredients
Leftover chicken pulled/sliced
Leftover quinoa (cooked as per package instructions)
1 cup of butter lettuce chopped into bite sized pieces
1/2 Granny Smith apple, finely sliced
1/2 orange peeled and diced into bite sized pieces
1/2 orange juiced
1/8 cup of walnuts diced
1 Tbsp extra-virgin olive oil
Salt and pepper to taste
Method
Mix all the ingredients together, drizzle salad with extra virgin olive oil and the juice from 1/2 the orange.

Place the salad, the apple slices and lettuce into a bento lunchbox to ensure freshness.

Enjoy it with a refreshing Rugani 100% Green Juice.