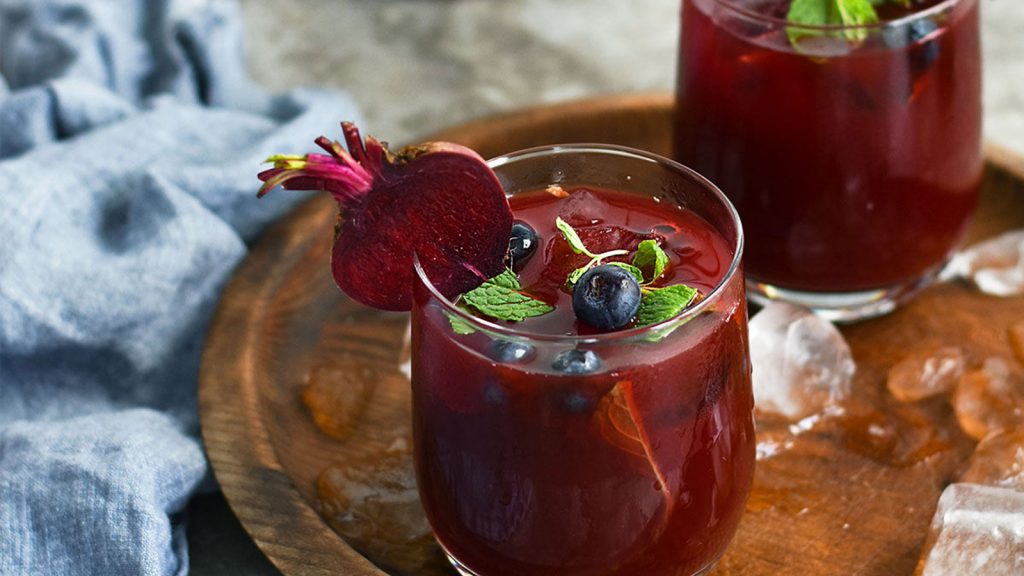 By Careen Visagie, Registered Dietician, Life Lighter.
.
Try this bubbly beetroot iced-tea with a floral twist to it. Developed by dietitian Careen Visagie, this tea is a refreshing spring-time favourite!
The total time includes time allowed for cooling tea and chilling the mixture, however, flavours combine better if given more time.
Ingredients
300ml well brewed Kombucha (we used green tea Kombucha)
900ml Hibiscus tea
Small handful of Lavender buds from your garden (optional)
Blueberries to taste. Freeze half of the blueberries
Method
Brew the tea and allow to cool.

Add the kombucha, lavender buds & fresh blueberries to the cooled tea.

Chill the mixture and the carton of Rugani 100% Beetroot Juice Blend in the fridge for a few hours—could be left overnight.

Once chilled, combine the Rugani 100% Beetroot Juice , tea mixture & remaining frozen blueberries.