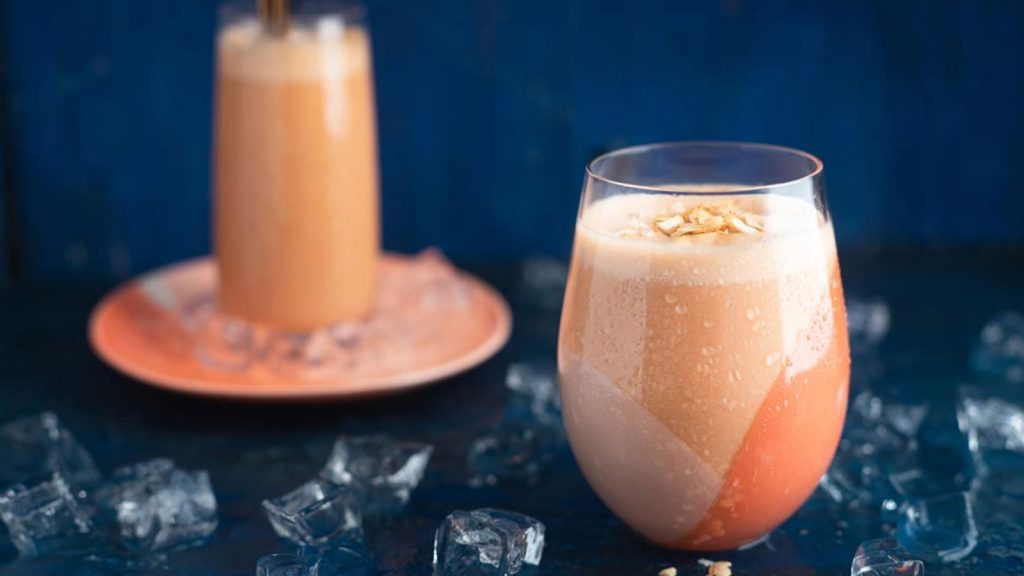 By Karl Tessendorf, Crush Magazine.
.
A powerhouse smoothie packed with delicious nutrient-dense ingredients for a little get-up-and-go in the morning..
Ingredients
10 blocks of ice
5 medium bananas, peeled and chopped into chunks
1 cup(250 ml) double cream yoghurt
½ tsp (2,5 ml) vanilla essence
A squeeze of honey
A pinch of cinnamon
Small handful of coconut flakes, toasted in a dry frying pan
4 almonds, roughly chopped
Method
Place all ingredients, except the toasted coconut flakes and nuts, into a blender and blitz until smooth.

Pour into glasses, top the smoothies with toasted coconut and chopped nuts and serve.

Tip: Peel, chop and freeze your bananas to have on hand at anytime.