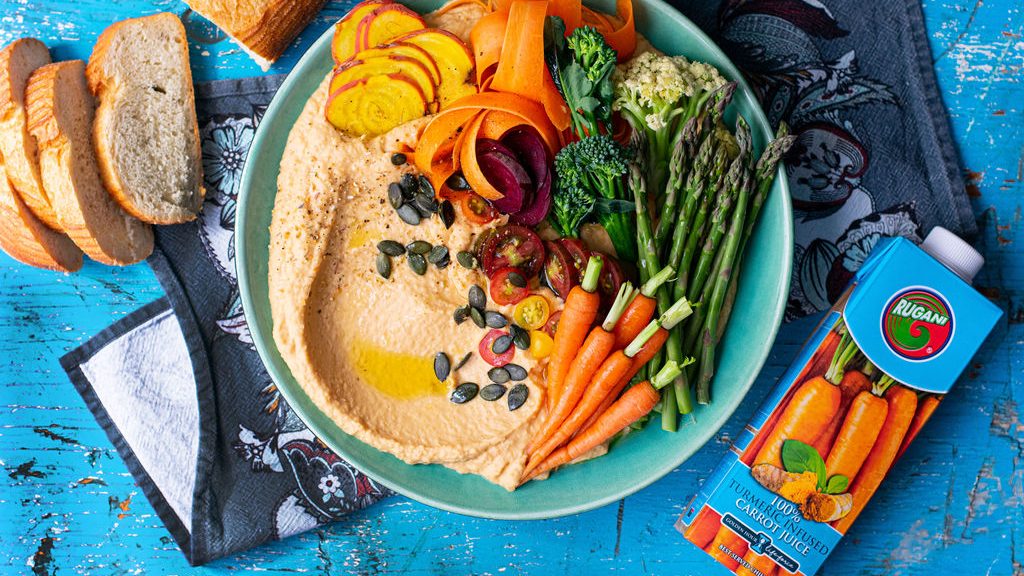 By Simone Nel, Yellow Papaya for Rugani Juice.
.
This harvest bowl is a great way to combine all your favourite flavours in one delicious and nutrient dense dish. It's a lovely snack for your guests or a perfect nutrient packed lunch.
Ingredients
1 can cannellini beans, drained and rinsed
1 can chickpeas, drained and rinsed
1 Tbsp olive oil
1 garlic clove, minced
¼ tsp cumin
½ tsp coriander
Fresh seasonal vegetables
Method
Place all ingredients in a blender and blend till smooth.

Scoop out into a serving bowl and serve with fresh vegetables of your choosing.