The taste and nutrition of FRESH tomatoes are truly captured in the ZZ2 Romanita Tomato Juice.
Tomatoes are known for their cancer risk reduction properties, as well as helping with rapid skin cell replacement and lowering high blood pressure.
Not made from concentrate, preservative–free, high in lycopene, with no added sugar and no added water.
Available in 330ml and 750ml
Ingredients
Ingredients
Fresh Romanita Tomatoes
Salt
Serving Guideline
Serving Guideline
Best Served Chilled
Storage Instructions
Storage Instructions
Ambient Storage
Store in a cool dry place
Use before Best Before Date
Refrigerate after opening and consume within 3 days
Allergens
Allergens
Nut & Dairy Free
Why Our Juice
Why Our Juice
High in Lycopene
No Added Sugar
No Added Water
Preservative Free
Not From Concentrate
Certification
Certification
Kosher
Halaal
Product of South Africa
Nutritional Info
Nutritional Info
Typical Nutritional Information*
Per 100ml
Per 330ml Serving
Energy
119kJ
298kJ
Protein
0,9g
2,3g
Glycaemic carbohydrate
2g
6g
of which total sugar
2,3g
5,6g
Total fat
<0,1g
<0,1g
of which saturated fat
<0,1g
<0,1g
Dietary fibre #
0,7g
1,8g
Total Sodium
77mg
193mg
Lycopene
3,4mg
8,4mg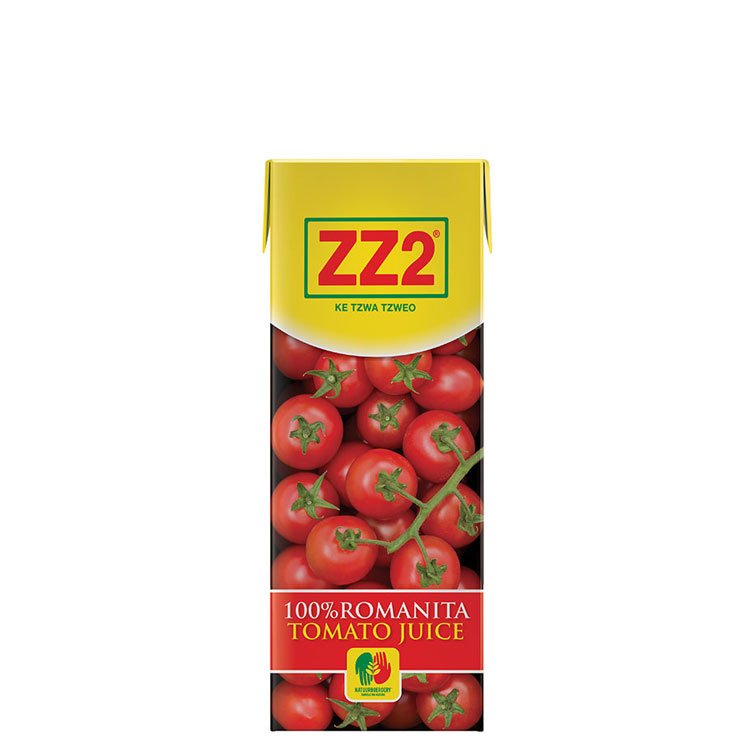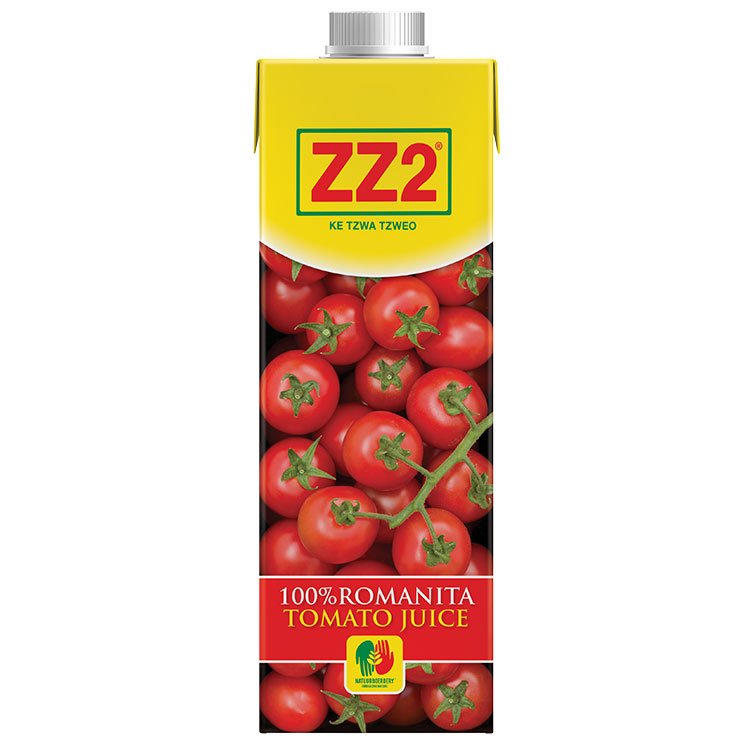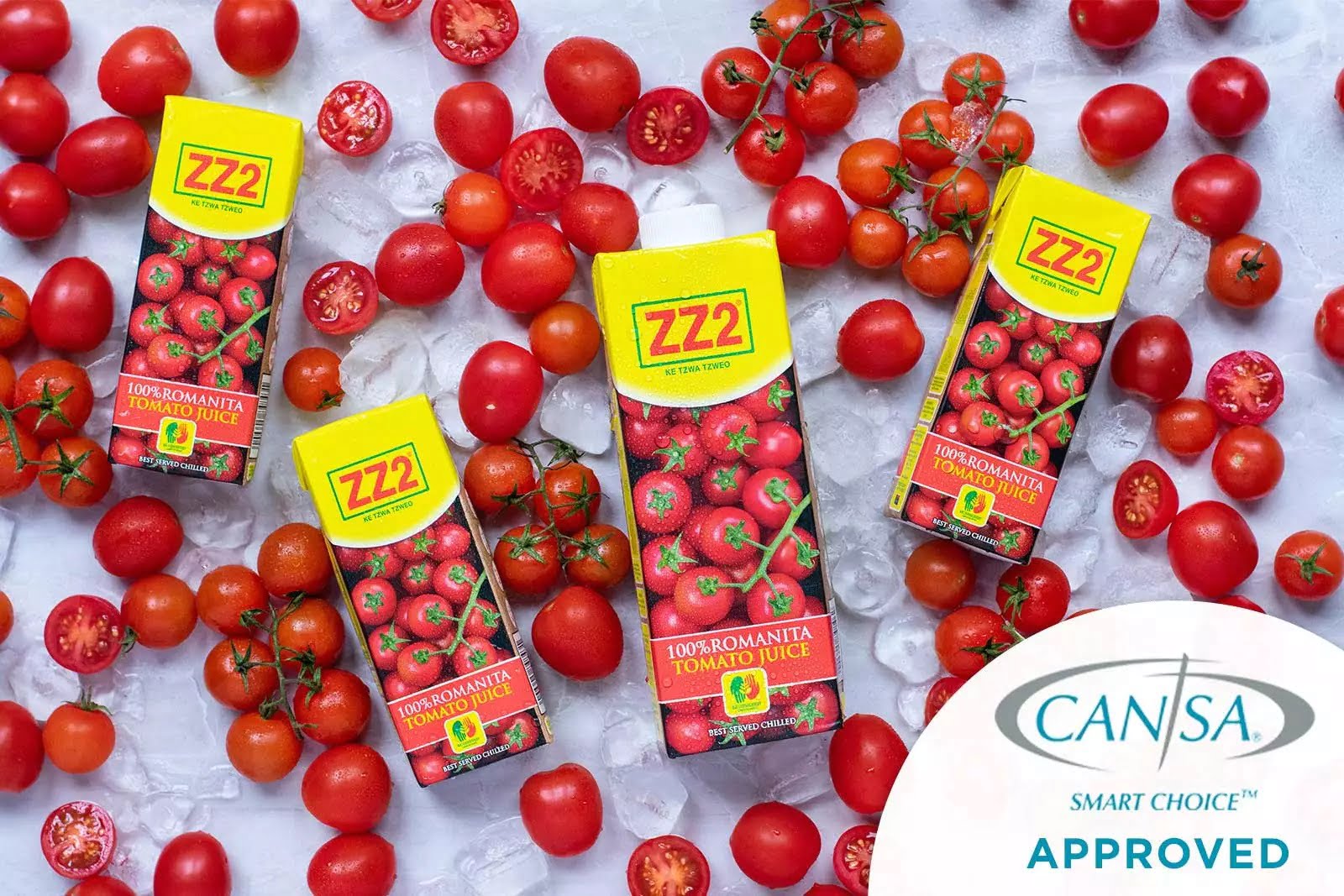 ZZ2 100% Romanita Tomato Juice CANSA.
What distinguishes ZZ2 100% Romanita Tomato Juice from other similar brands is that it's not made from concentrate.