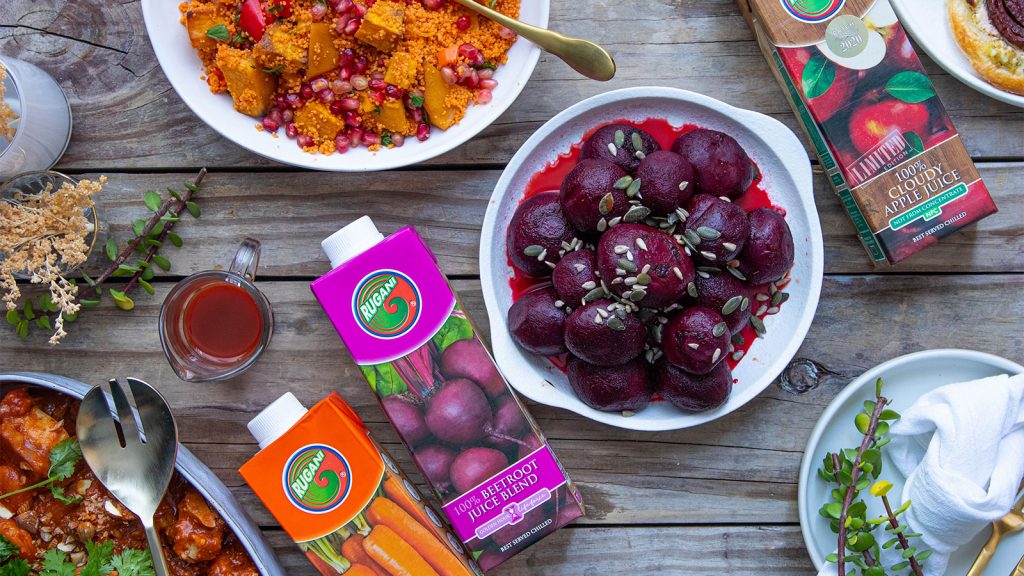 By Reabetjoe Mokoko, Rea The Cooking Dietitian – A registered dietitian, chef, brand educator, recipe developer
These balsamic baby beets in balsamic vinegar & Rugani 100% Juice is a modern & delicious way of adding nutritious beetroot to your table.
Ingredients
1 kg Baby Beets
50 ml Balsamic Vinegar
(or mix your own 100 ml combination to taste of Rugani 100% Carrot Juice, Rugani 100% Cloudy Apple Juice and Rugani 100% Beetroot Juice Blend)
Method
Cook the baby beets in water until soft. Let it cool and cut into half.

Mix the balsamic vinegar and the Rugani 100% ABC Juice to make a dressing for the beetroot.

Pour the dressing over the baby beets.

Leave the baby beets to chill in the fridge for at least an hour before serving.