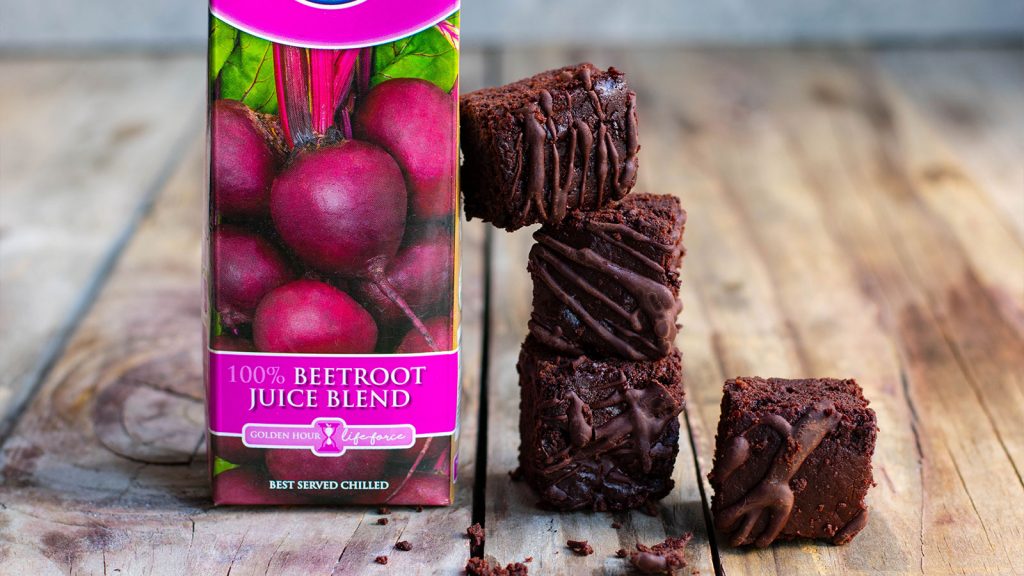 By Tascha Strauss – Fund Specialist, mom, home baker, CrossFit enthusiast & blogger at Burpees and Biscuits
Chocolate Brownies have always been a firm favourite for the whole family, but adding beetroot juice elevates these brownies in flavour & nutrition (beta carotene is heat stable!).
Ingredients
3/4 cup buttermilk
113 g butter
1 cup sugar
3/4 cup cocoa powder
2 large eggs
2 tsp vanilla essence
3/4 cup flour
1/2 tsp baking powder
1/2 cup dark chocolate chips (additional for decorating)
Method
Mix together all of the ingredients and let it stand.

On the stove, in a medium saucepan, melt butter until it shows brown speckles and has a nutty smell. Add sugar and cocoa and set aside to cool.

In a separate bowl, beat eggs.

Once the butter mixture is cooled down, add eggs and vanilla, mix thoroughly.

Add flour and baking powder.

Stir through buttermilk and beetroot mixture.

Mix in the chocolate chips.

Pour the mixture into a lined square tin and bake for 35 minutes at 180 ℃.

Melt additional chocolate chips and drizzle over the brownies (optional).

Allow to cool down then cut into squares.

Enjoy!