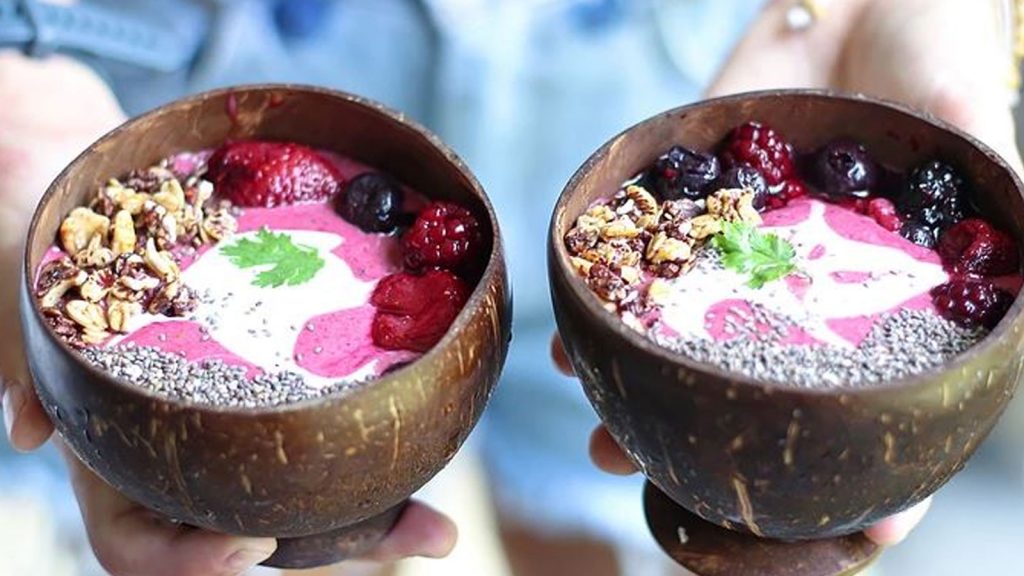 Developed by Michaela Leach, Health Alignment. Also a Food Lover's Market ambassador.
Perfect Breakfast for these warm Summer days approaching. This bowl is creamy with the perfect hint of Rugani beetroot and fresh berry flavours bursting through. We love a good amount of toppings so really go wild with this bowl and have fun decorating them just the way you want.
Ingredients
4 frozen bananas
1 tablespoon nut butter
1/3 cup of frozen or fresh mixed berries
3 ice blocks
3-5 pitted dates (depending on how sweet you want it)
Toppings:
Chia seeds
Granola
Fresh or frozen berries
Coconut cream
Method
Place all the ingredients for the smoothie into a blender and blend until smooth.

You can add more liquid to achieve your desired consistency.

Once blended smooth, pour half into each bowl and top with all your favourite toppings.