100% Beetroot & Zobo Juice
This Rugani 100% Zobo Infused Beetroot Juice is a delicious combination of FRESH beetroot and zobo – the name given to the hibiscus flower in Northern Africa.
Beetroots may help against chronic inflammation, hypertension, and iron deficiencies whilst zobo may be used to decrease total blood cholesterol in the body.
Not made from concentrate, high in beta-carotene and preservative–free with no added sugar and no added water.
Available in 330ml and 750ml
Ingredients
Ingredients
Fresh Beetroots (64%)
Fresh Carrots (34%)
Hibiscus Sabdariffa (2%)
Serving Guideline
Serving Guideline
Best Served Chilled
Storage Instructions
Storage Instructions
Ambient Storage
Store in a cool dry place
Use before Best Before Date
Refrigerate after opening and consume within 3 days
Allergens
Allergens
Nut & Dairy Free
Why Our Juice
Why Our Juice
High in Beta-carotene
No Added Sugar
No Added Water
Preservative Free
Not From Concentrate
Golden Hour Lifeforce
Certification
Certification
Kosher
Halaal
CANSA
Product of South Africa
Nutritional Info
Nutritional Info
Typical Nutritional Information*
Per 100ml
Per 250ml Serving
Energy
155kJ
387kJ
Protein
0,9g
2,3g
Glycaemic carbohydrate
8g
21g
of which total sugar
8,3g
20,8g
Total fat
<0,1g
<0,1g
of which saturated fat
<0,1g
<0,1g
Dietary fibre #
<0,5g
<0,5g
Total Sodium
31mg
78mg
Beta-carotene
3,8mg
9,5mg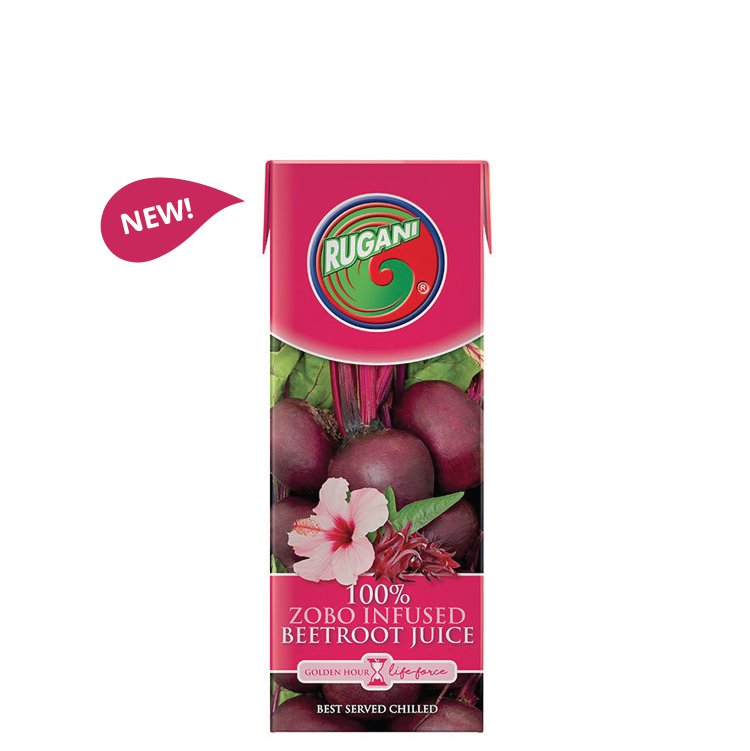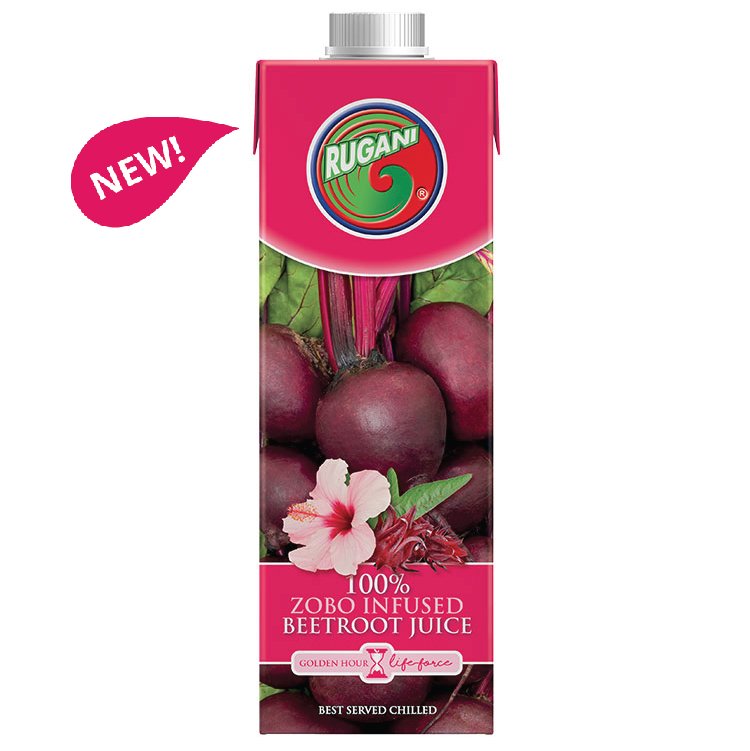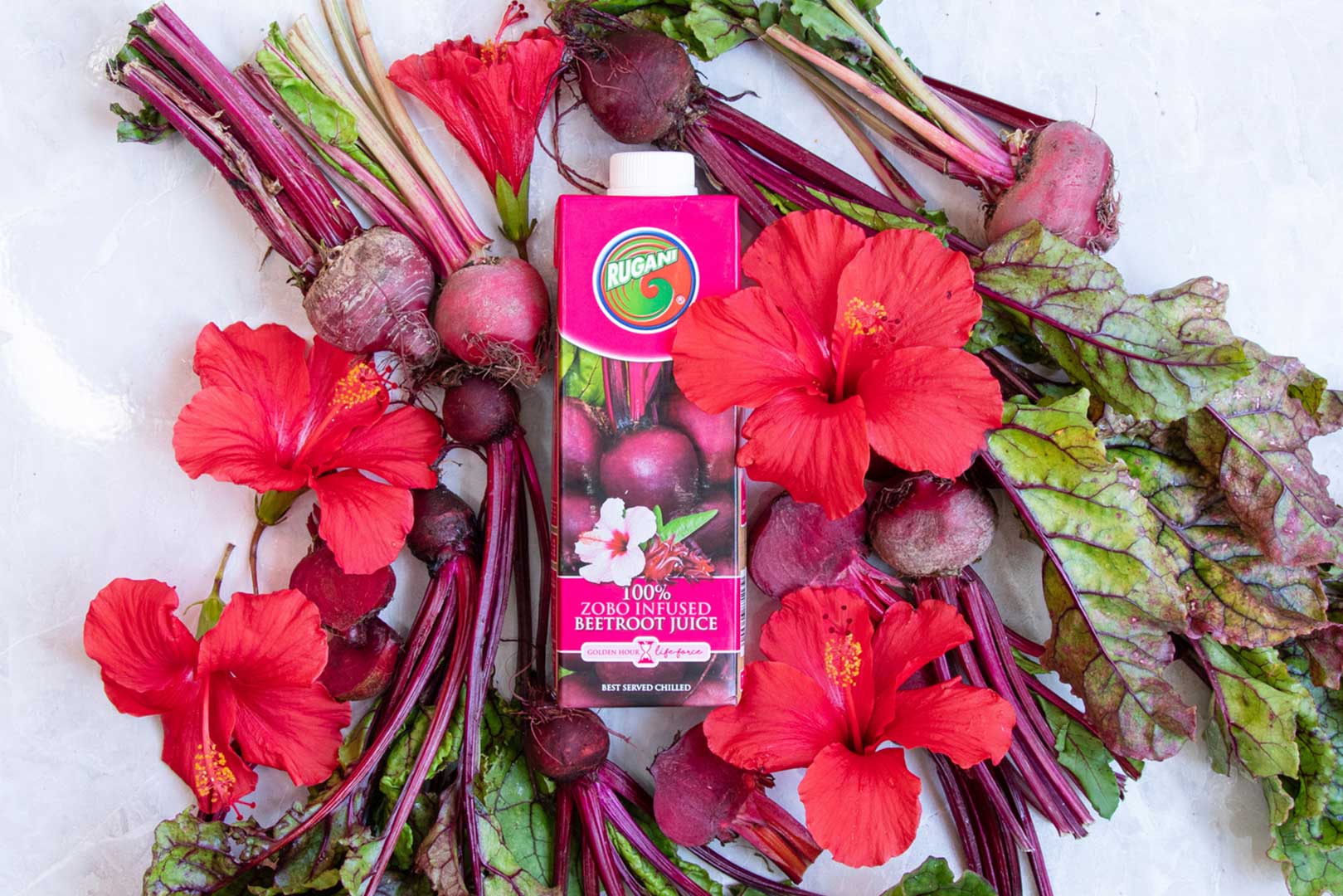 Rugani 100% Zobo infused Beetroot Juice Blend
Zobo, more commonly known as Hibiscus sabdariffa, is widely known for its beautiful pink flower. Originating from Africa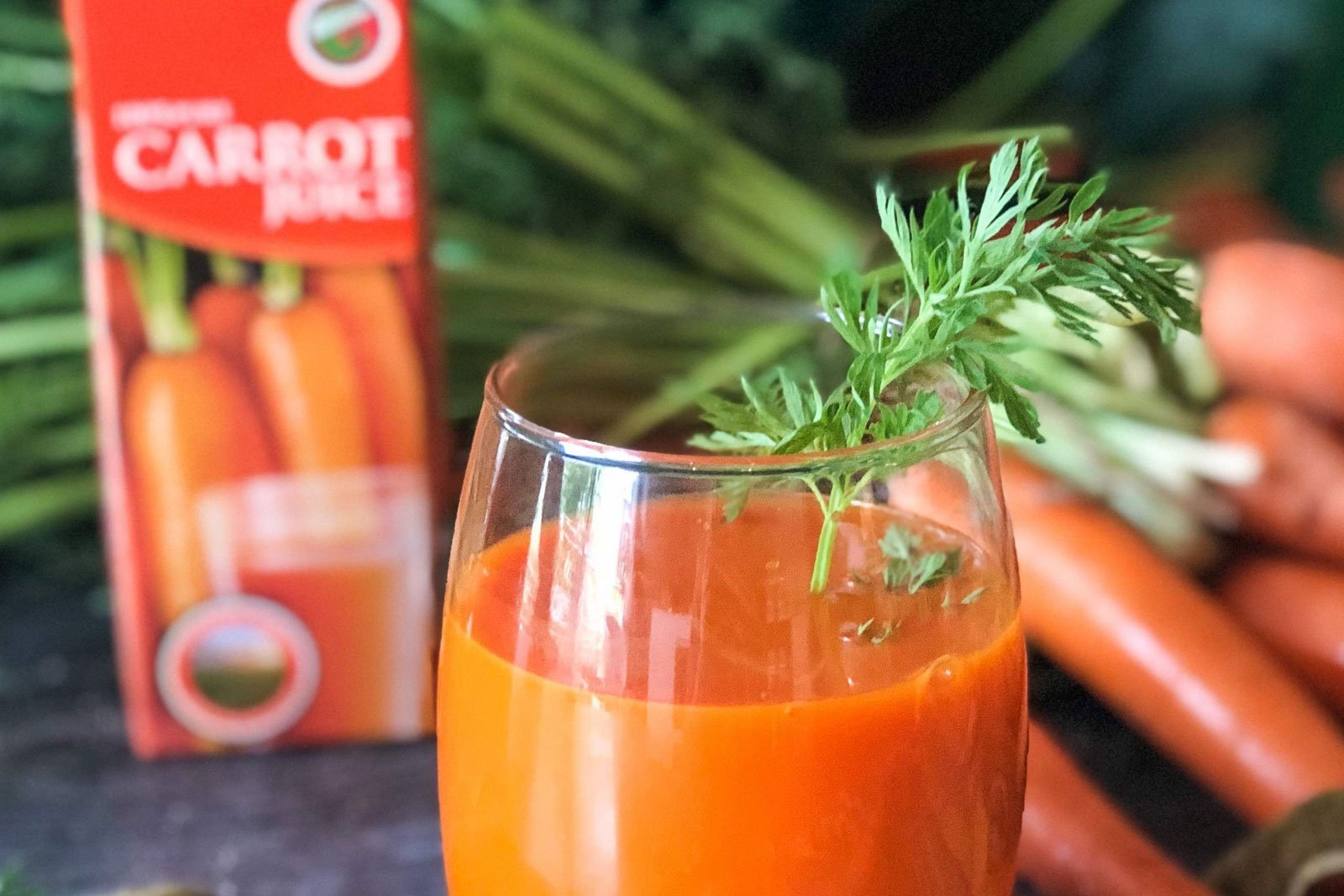 Five combinations of carrot juice
Well, according to several good sources and research out there on the benefits of carrots, we should be.