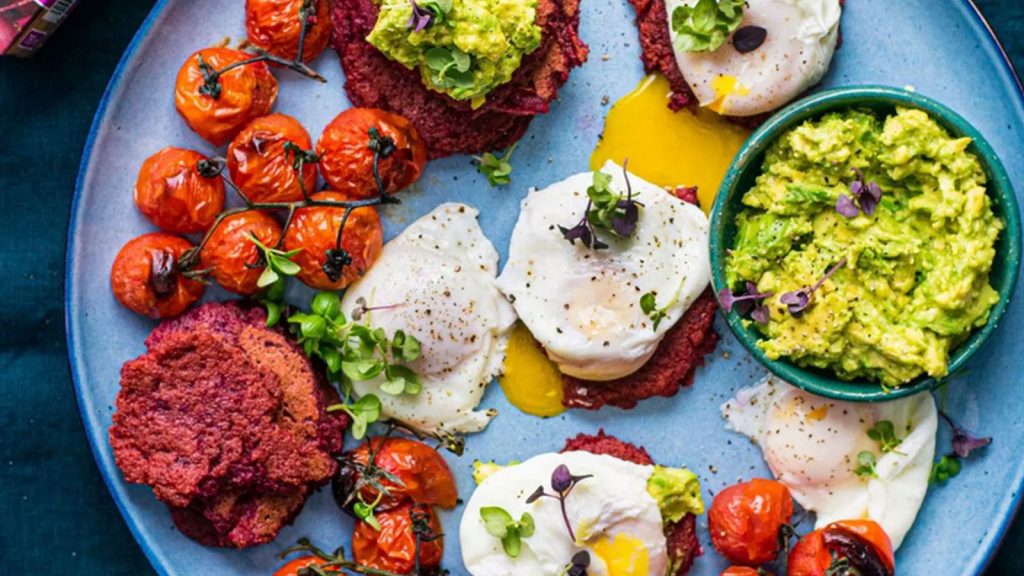 By Simone Nel, Yellow Papaya for Rugani Juice.
.
These fritters are a great addition to a tasty snack, breakfast, or lunch. Made from nutrient-rich ingredients, it is ideal for getting kids to eat their beets.
Ingredients
1 1/2 tbsp oil
200g beetroot
200g sweet potato
240g chickpeas (drained)
1 tsp cumin
Salt and pepper
5 tbsp chickpea flour
1 avocado
1 lime, juiced
4 eggs
Method
Grate the beetroot and sweet potato with the skin on. Place in a mixing bowl.

In a pan, toast cumin for a minute then add olive oil, beetroot, sweet potatoes.

Cook until the vegetables are almost soft. Keep aside and leave to cool.

Meanwhile make the avocado smash. Remove the skin and pip of the avocado.

Place in a small bowl and add lime juice and season with salt and pepper.

Place the drained chickpeas in bowl then add the beetroot and sweet potato and chickpea flour. Mix until just combined.

Form small patty about 5 cm wide.

Heat some oil in a pan and fry the fritters until they just start to turn crispy. Keep aside till ready to serve.

Poach the eggs in batches and serve with fritters and avocado smash. Alternatively serve with some grilled cherry tomatoes on the vine.