Revolutionary Carrot Juice
As the leaders in carrot agriculture in South Africa, we took it upon ourselves to innovate in the agro-processing space. At the time of harvest, every good farmer ends up with a certain percentage of the crop that is not visually appealing enough to sell, but still perfectly nutritious. Rugani Juice transforms this "not-so-perfect" fresh produce, that could have ended up as waste further down the value chain, into a highly bio-available nutraceutical that's accessible and affordable.
So, let's tell you more about how all of this came about:
By 2011, Greenway Farms realised we were sitting with a huge amount of second-grade carrots that couldn't be sold, even though they were still perfectly nutritious and delicious.
One of our founders, Vito Rugani, started to investigate various options to combat this potential food waste and was led to carrot juice. At the time, there was a gap in the market for vegetable juice (specifically carrot juice) that was made from fresh produce (not from concentrate) with no preservatives or added sugars.
"It's easy enough to go into juice … buy some second-hand equipment, and do juice the way European or American companies were doing it," says Rugani. "But 10 years ago, we wanted to do it in a way nobody was doing it. We wanted to get 10 years ahead of the curve, because that had been our philosophy since the very beginning, and that's how we grew our farm."
Vito started researching academic papers and was looking for a process that is at least 10 years ahead of its time. He discovered the amazing work of Prof Di Giacomo from the University of L'Aquila in central Italy. Prof Di Giacomo had designed an extraction process through which as much as 95% of a carrot can be converted to clear juice, primarily by rupturing the cell walls.
We've always had an institutional memory of being technologically advanced. It's easy to just do what everybody else is doing. But to get that quantum leap forward is not so easy and requires a lot of exposure, reading, investigation, and making the right choices – and is usually associated with a considerable amount of risk.
"We did a lot of traveling and went to see how other countries did juice production, and then came home and applied that same knowledge here", Rugani says.
We subsequently invested in a state-of-the-art, world-first, custom-built root extraction facility on our farm in Tarlton, South Africa. Rugani Juice gained popularity by being the first-ever vegetable juice produced in the Southern Hemisphere.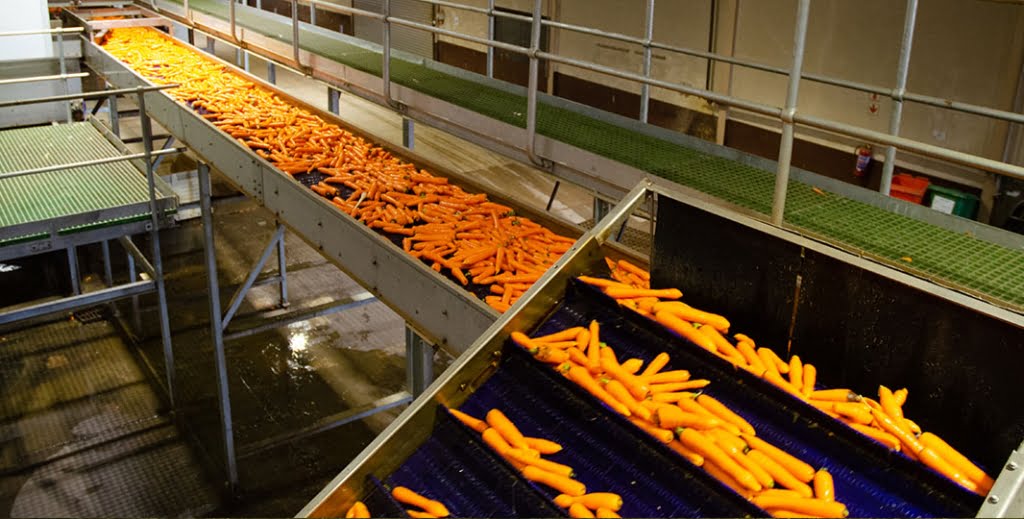 Carrot juice has tremendous nutraceutical value
Rugani Juice is passionate about carrots and the health benefits thereof! Carrots are a key source of beta carotene, a precursor to Vitamin A, which is helpful in many areas, especially eye health and various age-related diseases. It is also a powerful antioxidant that mops up free radicals and helps boost immunity.
Beta-carotene supports cancer mitigation and is the most effective natural preventative discovered to date. The human body absorbs its rarest variant, cis-beta-carotene most efficiently, but only 2% to 4% of the total beta-carotene available in veggies is cis-beta-carotene.
Our Extraction and pasteurization process converts trans-beta-carotene into cis-beta-carotene, making our extracted juice the richest source of this rare, sought-after goodness.
Interviews conducted by the University of KZN, led by Professor Colleen Aldous at the School of Clinical Medicine said those interviewed had experienced benefit in the following areas:
Improved strength and vigour, Increased body weight, Reduced skin rashes, Reduced irritability, Improved eyesight, Reduced hypertension, Reduced joint pain, Reduced abdominal cramps, and Cessation of diarrhea.
Harvested at Sunrise, Juices and Packed by Sunset.
A carrot's resources deplete after about 4 days, at which point it can no longer regrow. The whole idea of the life force is to capture it before it's used up.
The principle of the life force of a carrot is strictly adhered to at Rugani Juice. We innovated the idea in South Africa when we started hydro cooling carrots, seventeen years ago. It becomes part of the institutional memory of the organization that when the carrots have been harvested, you have to get them to the packhouse as soon as possible.
All of the farms are situated close to highways, for the very reason that we hydro cool & juice at our Tarlton farm and all carrots & fresh produce need to get there before the 'golden hour' expires.
Being the farmer and the producer allows us to juice & bottle our products within 4 hours of harvest – capturing the life force of the root.
Rugani Juice Range
Rugani juice now has 11 nutritious variants, all made from fresh produce.