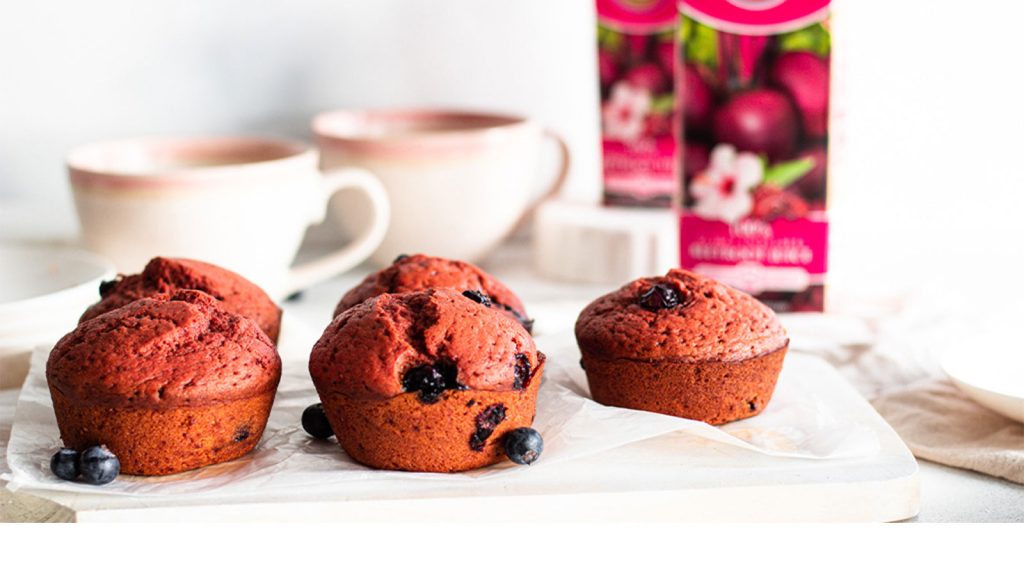 By Michaela Leach, from Health Alignment – Plant-Based Chef, Food Photographer, recipe developer and soon to be Certified Vegan Nutrition Health Coach.
.
These indulgent Beetroot & Blueberry Muffins are rich in colour and taste! It's egg and dairy-free and filled with antioxidants from the fresh blueberries and beetroot extract, these muffins will be loved by your family and your waist!
Ingredients
Dry
2 cups of cake flour
1 cup of coconut sugar
2 tsp baking powder
Pinch of salt
2/3 cup of fresh blueberries
Wet
1/2 cup of coconut oil melted
1 tsp vanilla essence
1 tsp apple cider vinegar
Method
Preheat your oven to 180°C.

In your mixing bowl, add in all of the dry ingredients and mix.

Add in the wet ingredients and combine the two mixtures until smooth.

Evenly pour the mixture into your muffin tin and bake for 25-30 minutes. To test if the muffins are ready just pierce a muffin with a sharp knife and if the knife comes out clean the muffins are ready.

Enjoy!