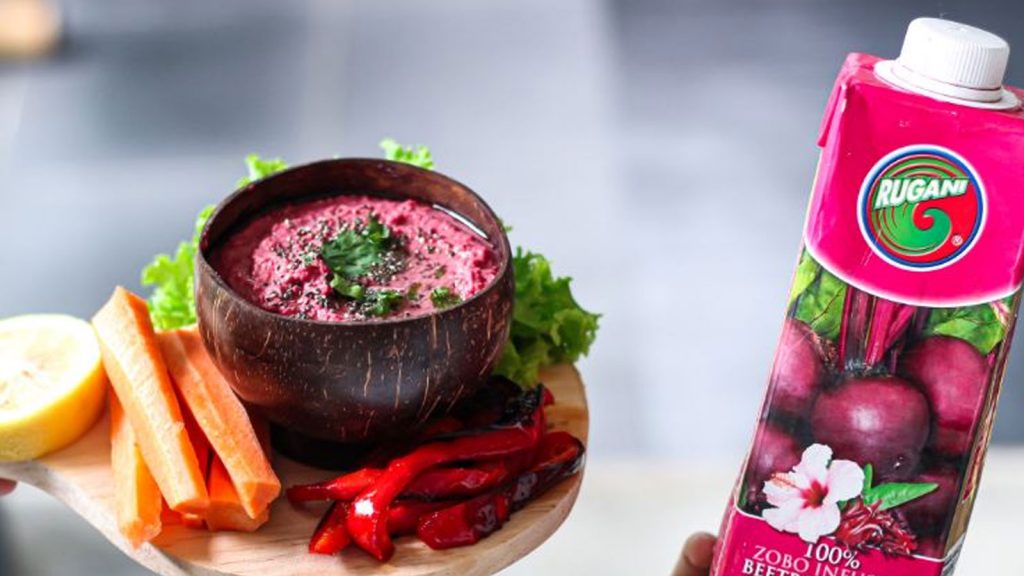 Developed by Michaela Leach, Health Alignment. Also a Food Lover's Market ambassador.
This recipe is so quick and easy! It doesn't require having to cook any beetroot before hand, all you need is some Rugani Beetroot juice and you are set to go!
Ingredients
1 can chick peas rinsed
1 tablespoon of tahini
Big pinch of salt
1 teaspoon of apple cider
1 teaspoon lemon juice
1/4 teaspoon garlic powder or fresh garlic
1/2 teaspoon of ground coriander
1/4 cup of ice cold water
Method
Place all of the ingredients into a blender and blend until smooth.

Enjoy with some fresh carrots sticks, on salads or as a spread on crackers or sarmies.

Get Rugani juice from Food Lover's Market stores nationwide.