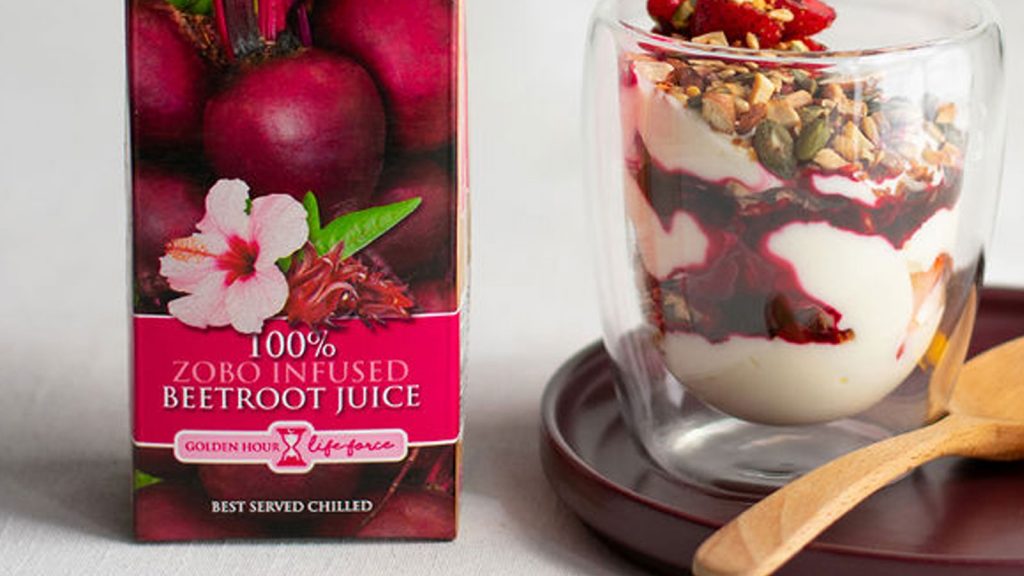 By Simone Nel, Yellow Papaya for Rugani Juice.
.
Create a fresh reduction to add to your breakfast bowl or afternoon snack, creating a lip smacking delight to enjoy.
Ingredients
2 cups coconut yoghurt
100 g seed mix
100 g mixed nuts, roughly chopped
200 g strawberries, stems removed and sliced
50 ml maple syrup
Method
In a saucepan heat the Rugani 100% Zobo Infused Beetroot Juice and maple syrup.

Reduce to a low heat for approximately 30 minutes until 1/3 of the original mixture remains or until it forms the consistency of syrup. Cool completely.

In a frying pan, toast the seeds and nuts until golden brown, being careful not to burn. Cool completely.

To assemble divide and layer the yoghurt, nut mixture and beetroot reduction in layers.

Serve immediately.