What's in Your Food?
There was a time in my life where I thought I was doing a good job at being healthy. I was counting calories, I forced myself to work out every day (the longer the better) and I would find some sort of strange 'balance' by having a 'cheat day', that was really more like a cheat weekend. It all left me feeling bloated, sluggish, and yucky, which meant on Monday I would start the cycle all over again. The reason I believed it was healthy was that I was stuck in 'Diet Culture' and my belief at the time was that being 'skinny' meant that I was 'healthy' and that foods and drinks low in calories were my best option.
All calories are not the same
Then I began my studies at the Institute for Integrative Nutrition and I remember the amazing breakthrough that happened when I heard Dr. Mark Hyman speak. What he said completely changed my view on food, health, and my life.
"All calories are not the same", he said.
"1000 calories/kilojoules from avocado will not have the same effect on your body as 1000 calories from a cold drink, even a diet one. We need to shift our focus from counting calories in our food, to counting chemicals."
My food journey was never the same again!
I began to learn that what happens to your body when you consume 750 calories of soda and 750 calories of broccoli are not the same once they enter your body.
Take the soda, your gut will quickly absorb the fiber-free sugars in the soda, fructose, and glucose which will spike your blood sugar, starting a domino effect of hormonal responses like high insulin that increases storage of belly fat, increases inflammation, raises triglycerides, and lowers HDL (high-density lipoprotein) or "good" cholesterol, and more. Your appetite is increased because of insulin's effect on your brain chemistry. It increases inflammation, turns on the reward centre in your brain making you 'want more', and a host of other responses in your body.
Broccoli contains so much fiber that very few of the calories would actually get absorbed. Those that did,  would get absorbed very slowly. With the broccoli, there's no blood sugar or insulin spike, no fatty liver, no hormonal chaos. Your stomach would distend, sending signals to your brain that you were full. There's no triggering of the reward center in the brain. You'd also get many extra benefits like fiber, phytonutrients, flavonoids, high levels of vitamin C, and folate which protect against cancer and heart disease.
So, are all calories the same? Not to your body!
Start becoming more aware of the food you eat and the chemicals in those foods than only the amount of calories you consume. If food is information, what is the food you're eating signaling to your body?
One of my tools: Reading Ingredients Lists
Product ingredients are listed by quantity — from highest to lowest amount.
This means that the first ingredient is what the manufacturer used the most of. A good rule of thumb is to scan the first three ingredients, as they make up the largest part of what you're eating.
Highly processed foods contain so many additives, preservatives, colourants and chemicals that cause many problems in our bodies and could potentially lead to many diseases.
Let's take TBHQ which is a synthetic preservative shown to increase the severity of flu symptoms.
Do you know what this ingredient is? Probably not, I didn't learn about this at school or at home.
Is this ingredient nutritious for your body? No, TBHQ is derived from petroleum and is also used in paint & varnish.
Do you have this ingredient in your kitchen at home? Probably not….I have never seen anyone with TBHQ in their kitchen or pantry.
Why would you want to eat something with that ingredient? What do you think the response in your body will be when consuming that, or other ingredients such as Yellow 5 & 6, artificial flavouring, bleached flour, added sugars with names like corn syrup and dextrose, aspartame, and more?
Now take the 100% Turmeric Infused Carrot Juice from Rugani Juice for example. Flip it around and read the ingredient list:
Fresh carrots
Fresh turmeric
That's it. No additives, no colourants, no sweeteners, or added sugars. The effect that this juice will have on your body will be completely different than a soda or juice concentrate.
You can either live to eat or eat to live. Every time you eat or drink something you have an opportunity to help and support your body or to put it under more stress and strain. Why not start eating to add more life, vitality and vibrancy to your body?
Feeling inspired to make even bigger changes towards the health and life you want? Why not enroll for our LIVEit group online program starting 1 February 2020
Week 1 you'll learn all about how to prepare your mindset, your friends and family, yourself and more for lasting changes when it comes to food and lifestyle.
Week 2 we will look at preparing your pantry (spoiler alert, Rugani Juice is a pantry staple must) and tips on how to prepare healthy, nutritious food for the busy lives we live.
Week 3 we will look at the food your body needs, the biggest food lie, how to read ingredient lists, superfoods and how to spot 'health halos' so that you make the best food choices for you and your body. We will also provide whole food recipes, a shopping list and some food and drink inspiration that includes the Rugani Juice range.
For more information about this 6-week program click the link below. No more DIEts, now we LIVEit!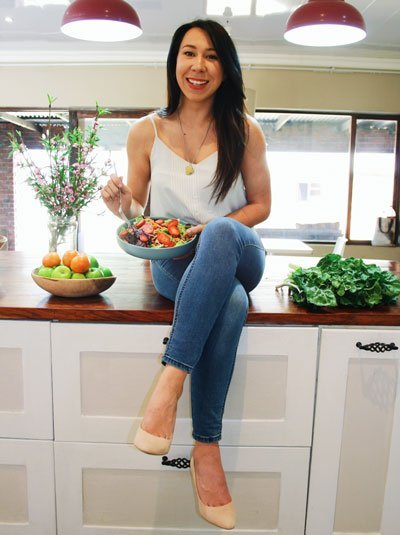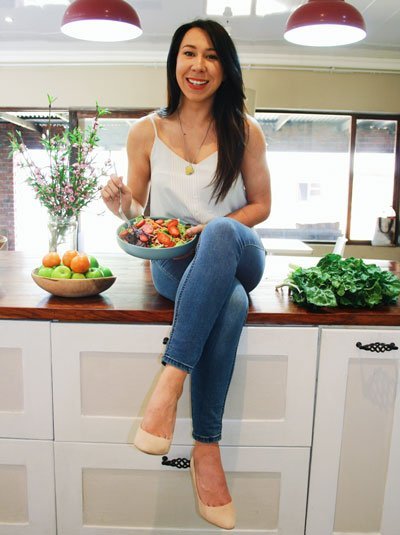 Author Bio:
Melissa Lainn is an Integrative Nutrition Health and Wellness Coach, certified Meditation Practitioner, certified NLP Practitioner and the host of The LifeKraft Podcast. She is passionate about helping people ditch diets, transform their health holistically and find the freedom with food, the energy in their bodies and vitality in their minds that they've always wanted.